Commercial Cleaning Services
---
Golden Touch Cleaning & Maintenance offers a variety of cleaning services to our clients in the Lakewood, NJ area and beyond. Whether you are a business owner, school administrator, landlord, or responsible for a shul, you already wear many hats. Worrying about keeping your facility clean, dealing with new tenants or stressing about the state of your facility shouldn't be another thing on your plate. We offer a full range of  commercial cleaning services so your needs can be fulfilled by one company.
We create a customized schedule based on your requirements , so that your facility is  cleaned to your specifications.  We understand that keeping your facility well-maintained regularly is important to you. We take  pride in our attention to detail and thorough work while making it a priority to maintain your facility to your satisfaction.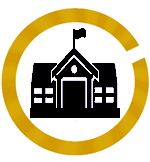 SCHOOL JANITORIAL SERVICES
Educational facilities can quickly become breeding grounds for germs when accommodating a large number of students.  Golden Touch Cleaning & Maintenance knows the importance of a thoroughly clean school environment and strives to help you keep children in the classroom.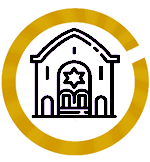 SHUL MAINTENANCE
With minyanim throughout the day, shabbos, yom tov, simchos, and events, shuls get loads of traffic. Maintaining the cleanliness and upkeep of a shul are vital.  We carry out all our work with the respect and care a shul deserves. We are committed to cleaning your shul in a way that will provide a pleasant and inviting atmosphere for members and visitors.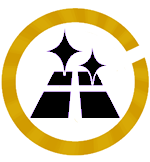 VINYL FLOOR STRIPPING & WAXING
Proper waxing and care of your vinyl floor is important.  A clean and buffed floor significantly adds to the professionalism of your space. At Golden Touch Cleaning & Maintenance, we provide beautiful and professional results. We can bring your neglected floor back to life again.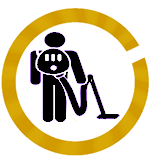 TENANT MOVE-INS
A fresh and sparkling home is the warmest welcome you can give to new tenants. A clean property creates a sense of ownership and pride for the tenant. Golden Touch Cleaning works hand in hand with property managers and owners  to insure that your property will be fresh and tidy for a new tenant.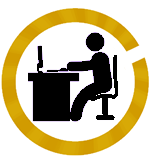 OFFICE CLEANING
Your office cleanliness is a reflection of the products and services you offer. Customers base their opinion on what they see when they walk through your door.